Have you noticed that your upper back is rounding, when you see yourself in photographs?


Do you sometimes find it difficult to take in a deep breath?


Do you suffer from chronic neck and shoulder pain? Low back pain?


If this sounds like you, then you have a condition known as Hyper-Kyphosis.
Now, more than ever, people are suffering from this condition due to poor posture while:
⫸ Looking down at their cell phones


⫸ Sitting at a desk viewing their computer screen or on the couch with their tablets


⫸ Incorrectly standing, sitting, walking, exercising, reading, and even sleeping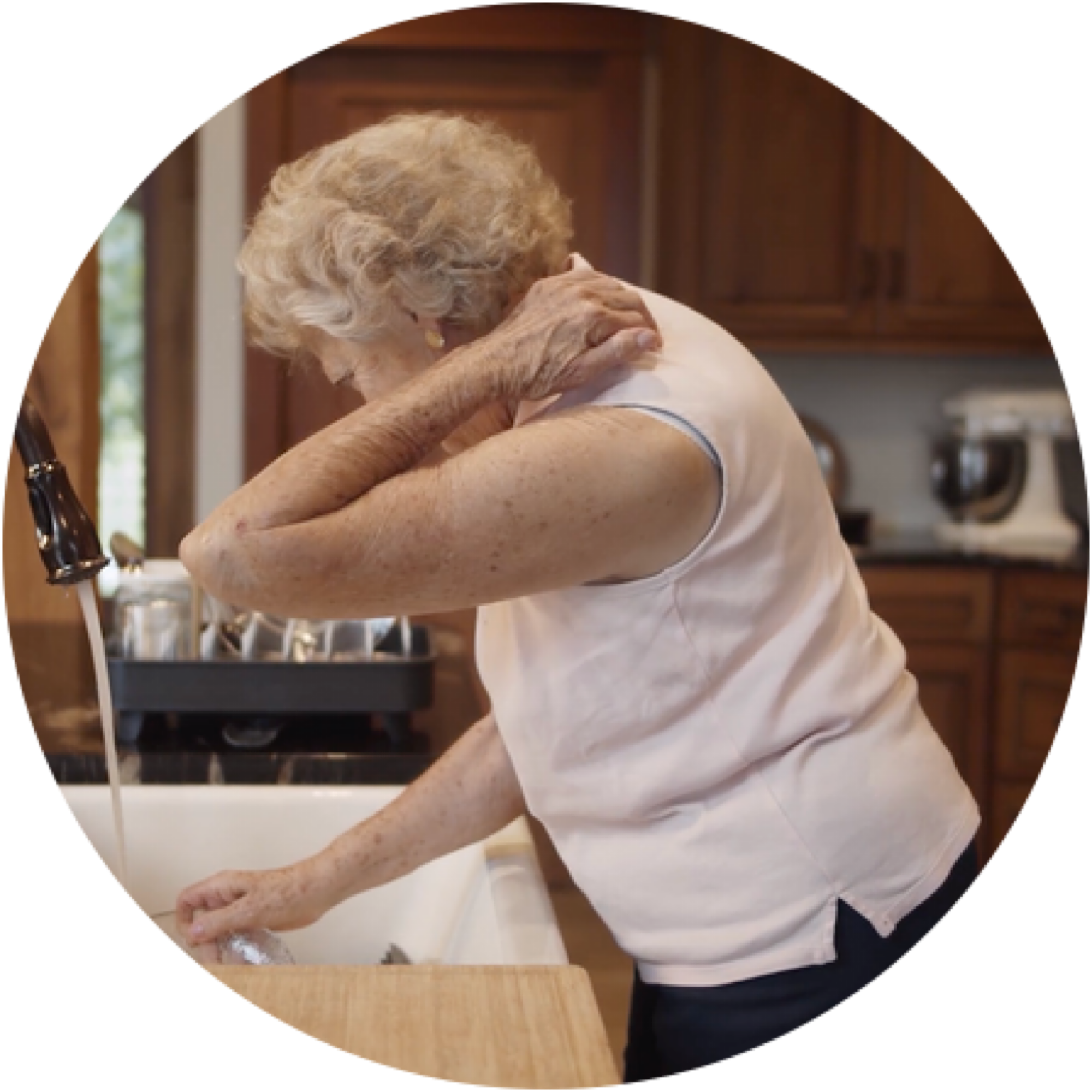 As we age, everyone will experience disc degeneration, and some of us will have osteoporosis, worsening this condition.


Learn how to safely work on aligning your body, while avoiding pain. This downloadable course will explain how the spine works, and how it is affected by Hyper-Kyphosis.
In This Course, You Will Discover:
⫸ How to respond to back pain as it arises, instead of accepting it, or relying on pain meds
⫸ How to address the chronic tightness in the neck & shoulders that accompanies Hyper-Kyphosis
⫸ How to SAFELY strengthen and lengthen the body
⫸ The unconscious daily habits that contribute to this condition
⫸ Which exercises to avoid so you don't make make your posture worse




You'll walk away with an awareness that you can integrate into your daily lifestyle.
What You'll Receive:
You'll receive three downloadable practice sequences-
1) Pain Sequence: Decompresses your back and help relieve back pain
2) Neck & Shoulders Sequence: Alleviates tension and tightness in the Neck & Shoulders
3) Lengthening & Strengthening Sequence: For lengthening and strengthening the spine (includes stronger poses)
We highly recommend you begin in this order, as it will be the most beneficial. You will eventually be able to do these sequences independently, OR all can be done consecutively.
Please note: This program is best suited for able-bodied students who feel confident learning in an online group setting. If you have an advanced case of hyper-kyphosis, are a senior, or are unsure if this program is right for you, please contact us directly at [email protected].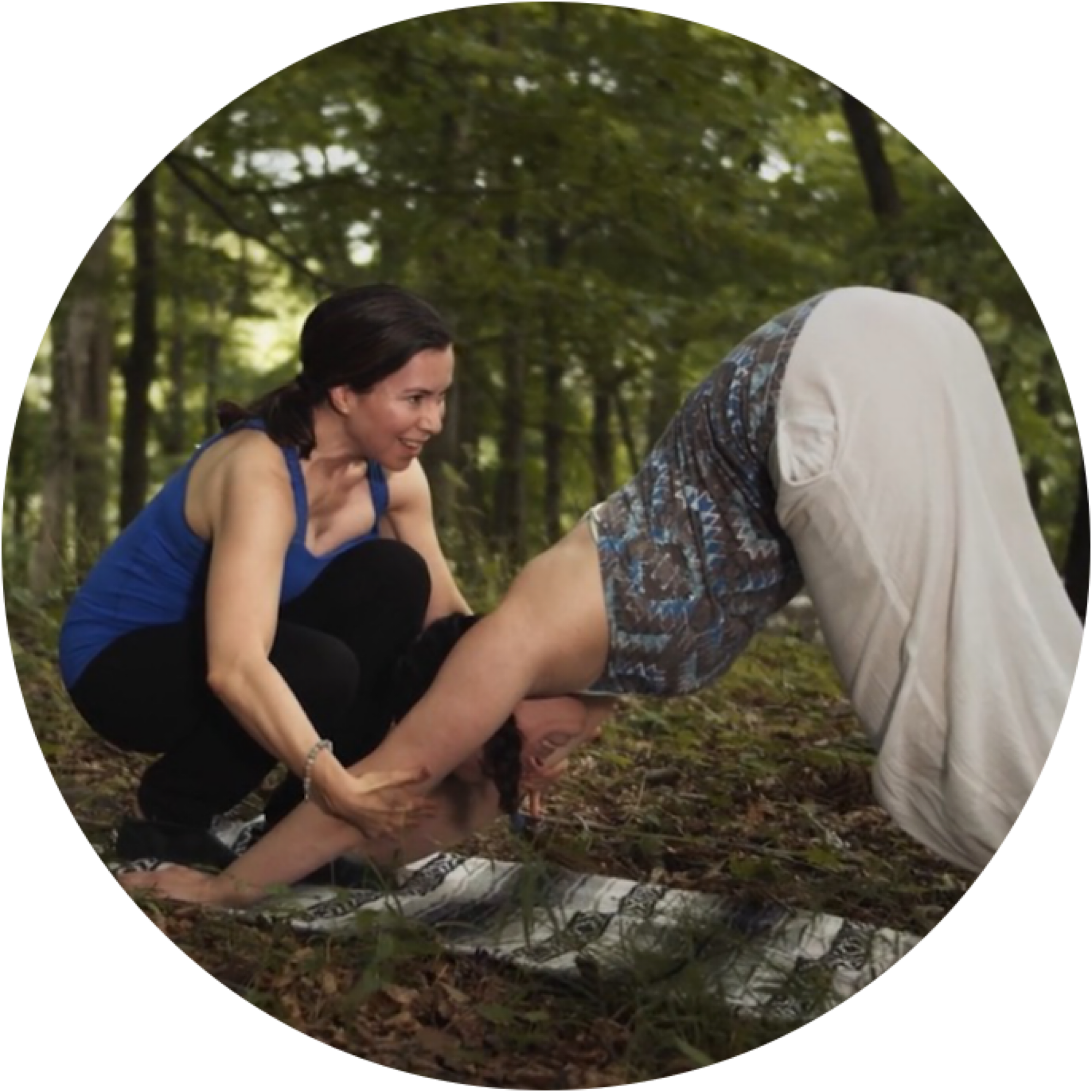 Your Instructor
Judy Rosquete
Judy Rosquete is a Scoliosis & Backcare Specialist and has been apprenticing with Rachel Jesien for many years and continues to assist her workshops and ceremonies nationally. She works closely with international students in the online programs, as well as privately in-person and online. Judy's multiple trainings and nearly two decades of experience, have helped her develop a compassionate and well-rounded teaching style.
She received her initial 200-hour certification from the International Sivananda Yoga and Vedanta Center, and also holds certifications in Therapeutic yoga with Cheri Clampett, and Prenatal with Mary Anne Barnes. After discovering she had scoliosis, she knew it was time to dive deep into the world of alignment and back health. She received her second 200-hour certification as well as a Backcare & Scoliosis certification under Alison West at Yoga Union. Today, Judy continues to support the global My Sacred Spine community by creating wonderful new content and guiding her clients to pain-free living!
FAQ
How long do I have access to the course?
Forever! This is a downloadable course, and it's yours to keep!


What kind of equipment will I need?
You'll need one of each of the following:
⫸ foam yoga block (4"x6"x9")
⫸ yoga strap with quick-release buckle (at least 8' long)
⫸ sturdy blanket (more than one may be required)
⫸ towel
⫸ chair
Is this course refundable?
This online course is non-refundable. Because this is a one-time downloadable product, once the course is purchased, no refund will be granted regardless of the reason.
Thank you for signing up for our mailing list. You should hear from us shortly!